By Alemma Aliu
BENIN—AHEAD of the 2019 general election, Governor Godwin Obaseki of Edo State would later this week meet candidates for all elective positions to fashion out strategies to ensure victory for the All Progressives Congress, APC, in the state.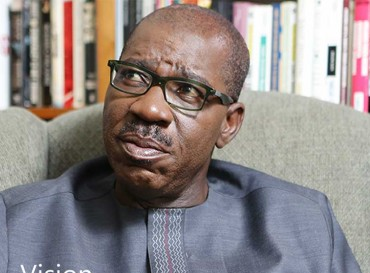 There would not be governorship election in the state until 2020.
Vanguard gathered that most  of the aspirants would be attending the meeting .
The meeting, it was gathered, is also to ensure that the party goes to the election as a united fold.
Stop using social media to spread fake news about kidnapping – Police warn
"We are aware that the governor is calling a meeting of all the candidates, but some of us are not comfortable with the level of publicity he is giving to the numerous projects he is executing across the state.''
In a related development, the APC has said the reported suspension of the Speaker of the House of Assembly, Hon Kabiru Adjoto was not true.
A statement issued yesterday by the State Publicity Secretary of the party, Chris Azebamwan, reads: "The correct position is that the State Working Committee threatened to suspend the Speaker for refusing to comply with a decision of the party.
ONDO IMPEACHMENT SAGA: Our signatures were forged — Lawmakers
Adjoto subsequently went to court and served the party with the relevant court processes. As a party with tremendous respect for the rule of law,  we decided to maintain the status quo pending the determination of the case"
Related