In a music industry with influx of male artistes already, it only plain make-sense to giving attention to female artistes who are worthy to be a shinning star.
In past few years, we have witnessed a significant number of female artistes holding it down consistently every year in the music industry.
The likes of Simi, Tiwa Savage, Yemi Alade, Teni among others have proved it beyond reasonable doubts that it is not impossible for a female artiste who is talented to have a big break in Nigeria's music industry.
However, breaking out of the pandemic year 2020 to the first few months of this 2021, some female artistes are already looking promising.
Of course, it won't be a bad idea to have aboard in the music industry a new breed of female artistes who are talented enough to make impactful records in this present dispensation.
Below Are Fantastic 4 Female Artistes To Watch Out For In 2021 – 2025:-
4. GoodGirl LA
She is a Nigerian born Afro-fusion female artiste with a lot of potentials and lots to offer in the music industry.
A girl who dropped out of the University Of Calabar where she got admission to study Nursing and moved down to Lagos to study music, GoodGirl LA and music can be likened to when passion meets art.
Despite her presence in the since 2015 with debut single "Faraway", GoodGirl LA still didn't have too much spotlight shinning on her until she got involved with Vector on a song "Early Momo" this year.
The song actually showed what an amazing artiste GoodGirl LA can be and a serious attention on her will be more than deserving.
3. Ayraa Starr
Mavin Records signee, Ayraa Starr has also proven to be one of the few female artistes to watch out for in the music industry.
After the exit of Tiwa Savage at Mavin Records, Ayraa got signed to the label to challenge the legacy of the ex mavin First Lady.
With the release of her debut EP … and hit track Away, Ayraa looks to have what it takes to grow bigger in the music industry.
Her voice captivates so easily and serenade the soul. No doubt, the best of Ayraa is yet to come.
2. Tems
Tems Baby as she is fondly called creeped into Nigeria's music industry like a thief in the night. No one actually saw this amazing talent coming through until when she released her massive hit single "Try Me" in 2019.
Her vocal dexterity in the Alternative and Afro-Rnb appeared to be in a Simi pro-Max form. Little wonder "Try Me" had over 4milliom views on YouTube within a little period of time.
Her single "Damages" off Broken Ears EP is another fantastic song to behold and of course Nigerians are yet to get over the magic she performed with Wizkid on the track "Essence" off Made In Lagos album.
Undoubtedly, Tems is riding on a fast lane in the music industry and the only way to keep up with this excellent talent is by watching out for her henceforth.
1. Mehcosa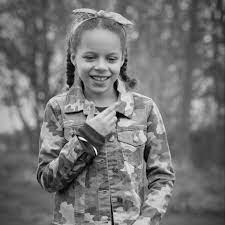 Leveling up and hitting her stride, Mehcosa looks incredibly ready to take on the music industry and ravage everywhere with her exceptional music talent this year and more years to come.
It will be pretty difficult to take a serious look backward at 2020 and a formation of Mehcosa's cover sounds will not come up in our heads.
Mehcosa was one of the few artistes that kept music lovers company in 2020. A pandemic year that got young Mehcosa making covers of hit songs with her melodious voice.
Her music prowess got validated by scores of A-listers in the music industry. Burna Boy, Yemi Alade, Tiwa Savage and many more have at one time acknowledged Mehcosa's talent.
At the moment, Mehcosa's music gift has been noticed by a huge number of music lovers who are always looking forward to her musical contents to enjoy.
In bid to shift paradigm and step out of the confinement of music covers, Mehcosa made her huge fanbase have a feel of her own original songwriting skills as she released her debut single "Modupe" in October last year.
While anticipating her forthcoming EP it is necessary to point out why this young, cute and talented Mehcosa is an artiste to watch out for this 2021 and more years.