Christened Omonojo Clinton Omoniyi and widely recognised by his stage name Neyoog, he is one of the few young Nigerian artistes armed with the intent of rewriting the history of Afrobeats as the genre continue to evolve.
The talented singer born in Lagos, by Ondo Parents, hit the music industry few years ago with a genre of his own, Afro-Ilaje which is a sub-genre of Afro-fusion and all under the heavens of Afro-beats. Not many artistes is courageous enough to choose uniqueness in a music industry overly proliferated but Neyoog did and he is standing tall against all odds.
His name got registered in the wall of radically talented young artistes to look out for in 2020 when he released "Sho Fo", an Afro-Ilaje tune that got people asking who is this guy? "Sho Fo" came with an indescribable melody, sweet and tuneful enough to elicit a "whao!" exclamation in the mouth of many, endless replays on devices and multiple airplays on radio stations nationwide. Listening to Neyoog's music breathes relief, induces body and soul with soothing vibe.
Surprisingly, Neyoog as an artiste has over the years exhibited hardwork beyond his music skills. His consistency and zeal in the quest to always deliver exciting tune for fans is unmatched. There has never been a dull moment for fans and music lovers following up with his activities in the music space.
Just 3months into 2023, Neyoog, the pioneer of Afro-Ilaje is all set to hit the ground running as he recently released a brand new song titled "Reply", most definitely a song for people who still have their heads wrapped around the question of how much longer can this guy stay consistent with delivery of good music in the Afro-Ilaje style?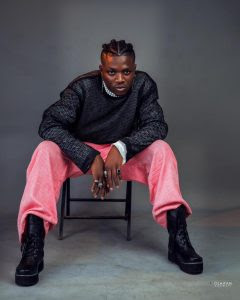 With "Reply" Neyoog has yet again proven himself to be a king in his lane. It's amazing how he perfectly put together a lyrical composition that portrays a near-ending love which requires serious messages of re-assurance to make things right. Talking about flexing muscles with musical pen game with deep but melodious vocal delivery on a smooth running beat, he basically murdered this song.
Worthy of looking out for and staying glued to is Neyoog, a multi-talented singer, performer and songwriter with pleasant personality. No doubt, he is musically on an exciting journey and it's going to be a jolly good ride.